Skip to the content

Change Name Or Name Change Legally
If you are looking for Name Change, Change of Name, Name Change Affidavit, Name Change Online, Gazette Notification Online, Name Change Office, Gazette Office, Change Of Name Office Near you for Change Name in Gazette of India, Gazette Publication, Gazette Notification Then Yourdoorstep Name Change Consultants Provides Change or Correction Name Service in India, Name Correction Services Online In India.
What is Name Change?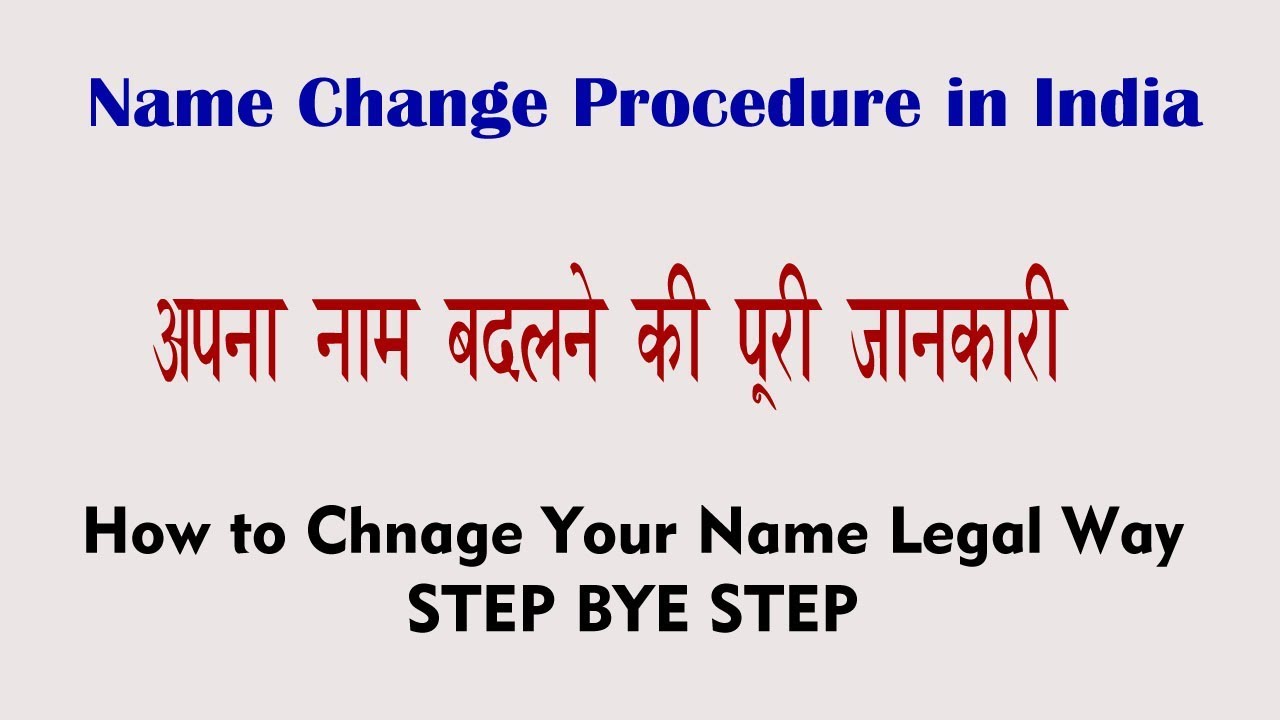 Checking...
Ouch! There was a server error.
Retry »
Sending message...
Fill in the form below and we will be in touch soon
Name change generally refers to changing one's name, adding initials or even just one letter is regular or the legal act by a person of adopting a new name different from their name at birth, marriage or adoption.
WHY NAME CHANGE IS REQUIRED ?
Error in birth certificate
Errors in school certificates
Post marriage by women
After divorce for women
Spelling errors.
For adoptions
If religion is changed
For other official purposes
Need to legally change your name for marriage, astrological, passport, personal or professional reasons? We make this complicated matter simple! With us your entire process for name change is very transparent and choosing us provides the following benefits:
Get Peace of Mind – With us handling your process, you can be rest assured that your change of name is verified evidence for all legal purposes.
Saves You Time – As experienced professionals we would review and complete your documents, as well as guide you on the fastest way to get your name change done so you can move past this quickly! No standing in lines! We even send our staff to pick up paperwork from your doorsteps.
Easy, Quick & Legal – We ensure we get things right the first time so you get your legal change of name documents in an easy, quick and legal way.
Basically with us you not only save TIME , ENERGY and MONEY but above all there is complete peace of mind.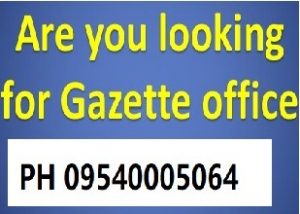 You can legally change of name in India for any reason such as:
Change name after divorce
Changing name in passport
Change of name on driving license
Name Change Procedure
What are the steps include in Name Change Package?

1. Create Name Change Affidavit
2. Newspaper Publication
3. Gazette Notification
4. Affidavit

STEP 1 : Name Change Affidavit

1. After making your affidavit of name change, comes the important task of making it valid Attestation. We, at yourdoorstep, help you with notaries part in your city.
2. After collecting your notarized affidavit, you may either proceed with printing of notifications in newspapers and gazette yourself or allow us to assist you with the procedure.

STEP 2: PUBLICATION IN NEWSPAPER

1. Once You completed the above Two step in name change procedure. Then Newspaper Publication comes in role for Changing Name.
2. You need to Publish news as an Advertisement in two local newspaper i.e one in the Regional Language Hindi and another one is English newspaper.
3. Some Important point which should include in the Newspaper Publication for Name Change:
New Name of Applicant
Old Name of Applicant
Full Address of Applicant
Age of Applicant
Date on which affidavit is made by Applicant
Father's/Husband Name of Applicant
Notary Name who attested the affidavit
Before you give advertisement in newspaper, always double cross check the content for advertisement and above mention all points are correct and proper. A minor mistake can destroy your complete procedure .
Below is the sample of advertisement in newspaper for name change :
For more information or Giving ads in News Paper click the link:

STEP 3: Gazette Notification

1. Gazette notification is the last step in completing a name change procedure. Though name in most documents like Drivers' licence, PAN card, Voters' ID and many others can be changed without notification in Gazette, some authorities like Public service commissions and public sector banks do insist on Gazette notification, in case their applicants have applied in their new names. Hence, it is safe to have a Gazette notification ready.
2. While states have their own Gazettes, they cater to the requirements of citizens residing in their respective states only. Name change assists in publication of notifications in the Central Gazette located in Delhi.
Fee Structure For Name Change
Name Change Fee for Major Employee – Rs. 1,100/- Rs 250 Extra As per change and correction
Name Change Fee for Minor Child – Rs. 1,700/- Rs 250 Extra As per change and correction
Name Change Fee for Govt. Employee – Rs. 1,100/- Rs 250 Extra As per change and correction
For Person Living In Abroad – Rs. 7,500/-
Name Change Office Address In India
Central Gazette office is located at North Delhi and Official Address is – Department of Publication, Civil Lines, Delhi-110054. Ph : 9540005064 (Call for Help)
FAQ's

1 Where Is The Office Of Central Gazette In India?
The official Government gazette office is in Delhi which is situated at Civil Lines, Delhi 110054.
2 How To Apply Gazette For Change Of Name?
The procedure to apply for gazette to Delhi is offline method. The application should be submitted at the office of Central Gazette, Department of Publication, Civil Lines, Delhi-110054 if your residential presence is listed in Delhi or Nearby. For the rest of our country, whole official papers along with the application form should be sent via Speed Post at the address of Gazette office
3 What Are The Timings Of The Office Of Government Gazette Of India?
The office hours for Gazette of India – Delhi, are between 10 AM to 1 PM and 2 PM to 3 PM on all the working days.
4 Where Can I Get The Gazette Copy?
You can download the Gazette from www.egazette.nic.in.
5 Is The Newspaper Publication Mandatory For Applying For The Gazette In?
Yes, it is mandatory to publish an advertisement in the local newspapers after the affidavit. The advertisement of the name change must include the new one, the old one name of the applicant, your address, date of birth etc.
6 Is The Affidavit Of Name Change Application Is Mandatory For Applying For Gazette?
Yes, it is mandatory to create the Affidavit of Name change application in Delhi for applying for gazette which is also followed by Newspaper publication& Gazette Application
Call Now Button